Capricorn – the next generation AVI solution from CIMS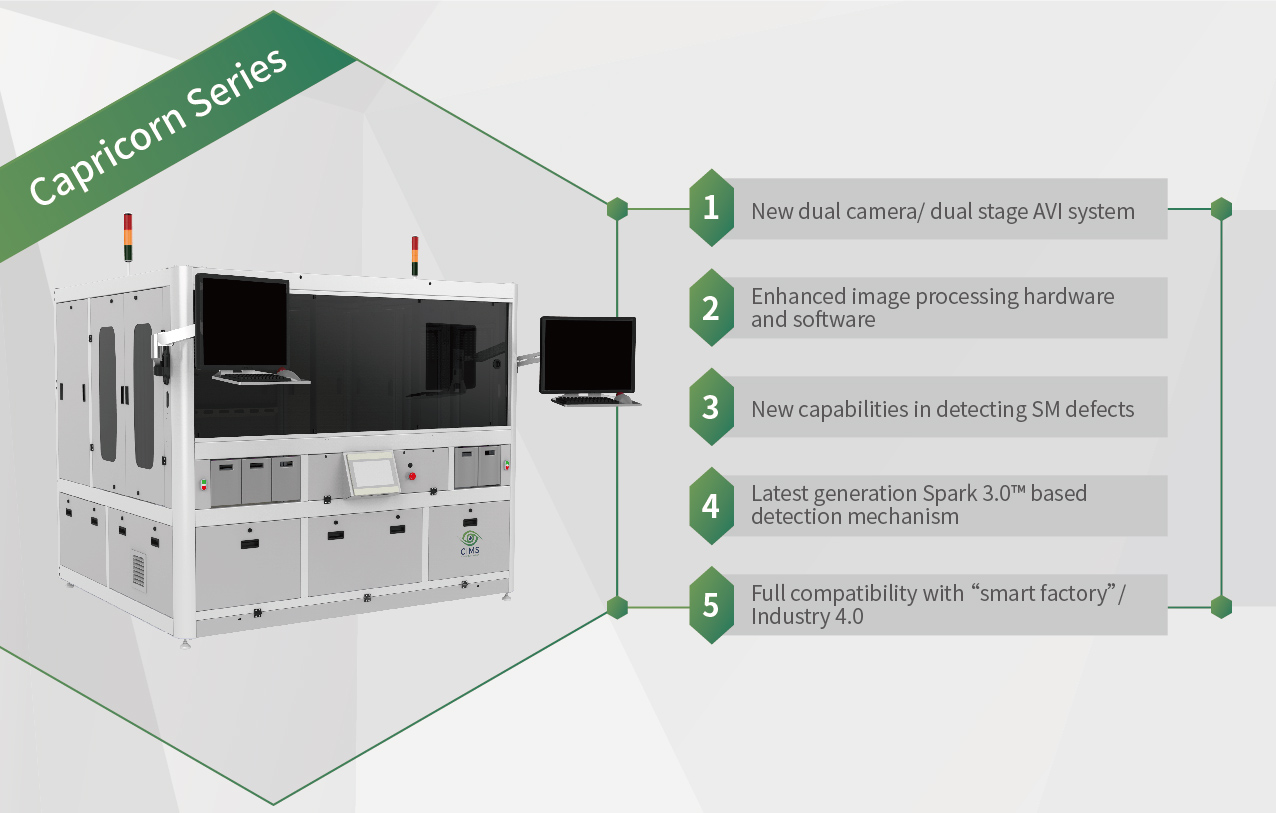 CIMS is launching its next generation AVI solution for IC Substrates based on a brand new platform – Capricorn. The new system features dual stage and dual camera and is powered by the most advanced hardware and software offering high capacity inspection along with greatly enhanced detection capabilities on both metal and solder mask.
Capricorn based multiple resolutions models come in several configurations in order to achieve optimized performance for wide range of ICS strip types. Thanks to the dual camera and high speed automation, Capricorn systems are capable achieving significantly higher throughput at high resolutions.
Furthermore, Capricorn AVI systems are fully compatible with advanced Industry 4.0 requirements including scanning and handling barcode information, internal and external database connectivity, full compatibility with CIMS virtual verification system specifically designed for AVI inspection (VVS/AVI) as well as supporting external data protocols for factory-wide smart factory integration.
Please, contact your sales representative for further information.

Ask us for more information