Galaxy PLP series – advanced AOI for panel level package inspection
Galaxy PLP series series is the latest advanced AOI line up from CIMS dedicated to panel level package inspection (PLP) of IC Substrates that incorporate embedded IC (die) within the PCB structure. It is aimed at the highest end of the IC Substrate market and represents the ultimate inspection solution for manufacturers of this type of advanced products.
Galaxy PLP series models combine multiple advanced capabilities of high resolution IC Substrate AOI for scanning ultra-dense PCB patterns, final inspection AVI for detection of surface defects on the pattern and on the die, and the dedicated die placement inspection capabilities. In addition to the core AOI inspection function, the die placement inspection allows manufacturers to quickly identify the incorrectly paced dies and salvage these expensive components before they are sealed in within the PCB package during the subsequent manufacturing stage.
In addition, Galaxy PLP series models' capabilities can be further enhanced with 2D and 3D metrology options allowing users to perform critical quality control measurements during the normal AOI inspection cycle.
Please, contact your sales representative for further information.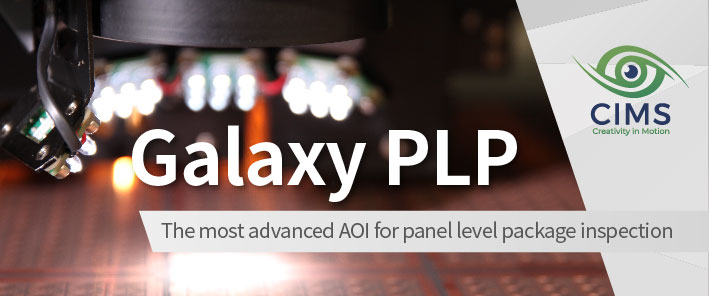 Ask us for more information