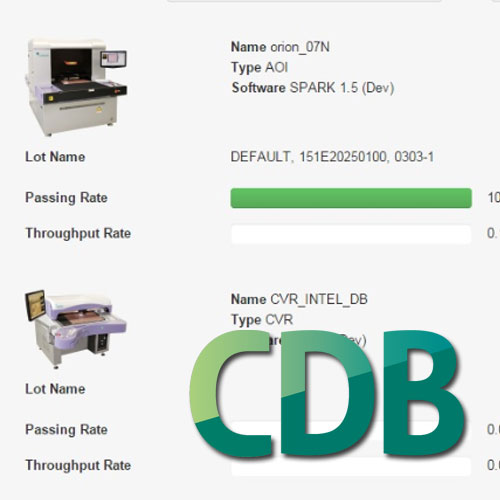 Description
CDB and CDBIC are data management systems integrated with CIMS equipment. They are designed for quality and process control of the entire PCB inspection production cycle while also serving as real time defects classification system.
CDB brings together four critical elements of the AOI process:
Efficient Quality Control
Real Time Process Control
Monitoring Efficiency over Time
Flexible Reporting System
CDBIC adds another layer of control by tracing individual defective units across multiple layers and processes. It also integrates AVI data into the data management process combining it with the inputs from AOI.
Highlights
Integration with CIMS AOI and AVI systems
Defects classification in real time
Monitoring individual jobs on quality performance
Identifying quality problems as they occur
Virtual defects and scrapped units mapping (CDBIC)
Live AOI and CVR status monitoring
Options
Integration of AVI data (datamation)
Multiple report output options
Integration with VVS – virtual verification system
Integration with external ERP system
Ask us for more information