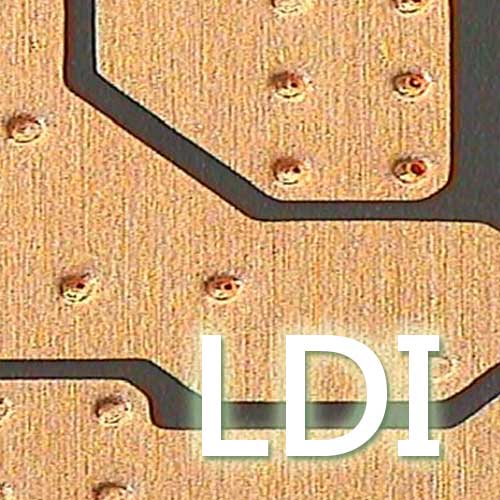 Description
CIMS LDI is a laser drill inspection option designed for HDI PCB and IC Substrates. It is supplied as an add-on option suitable for all CIMS Phoenix family AOI models capable of inspecting laser drills of all sizes (subject to base system's resolution).
LDI option works with both Microlight™ and Prisma™ illumination technologies utilizing special algorithms and logic optimized for detection of defects that typically occur in laser drills (laser vias). AOI systems equipped with LDI are capable of scanning both pre- and post-plating laser vias as well as conformal masks. Each such application features its own dedicated user interface making a job setup intuitive and straight forward.
LDI option adds a new level of versatility to Phoenix AOI systems enhancing their inspection capabilities to more applications and PCB manufacturing process stages.
Highlights
Integration with CIMS AOI systems
Combines laser via inspection with regular inspection
Supports both sampling and 100% inspection
Dedicated user interface for different laser drill types
Suitable for all sizes of laser drills
Easy and intuitive setup
Options
Can be combined with +3DP metrology for LV profiling
CDB/CDBIC connectivity – defects classification and virtual defects mapping
VVS connectivity – virtual verification system
Ask us for more information